Have you met the ghosts of Malahide Castle yet?
At Malahide Castle and Gardens – Dublin, why not enjoy a ghost tour, face painting and a special Halloween movie – there's fun for all the family at Malahide Castle this Halloween!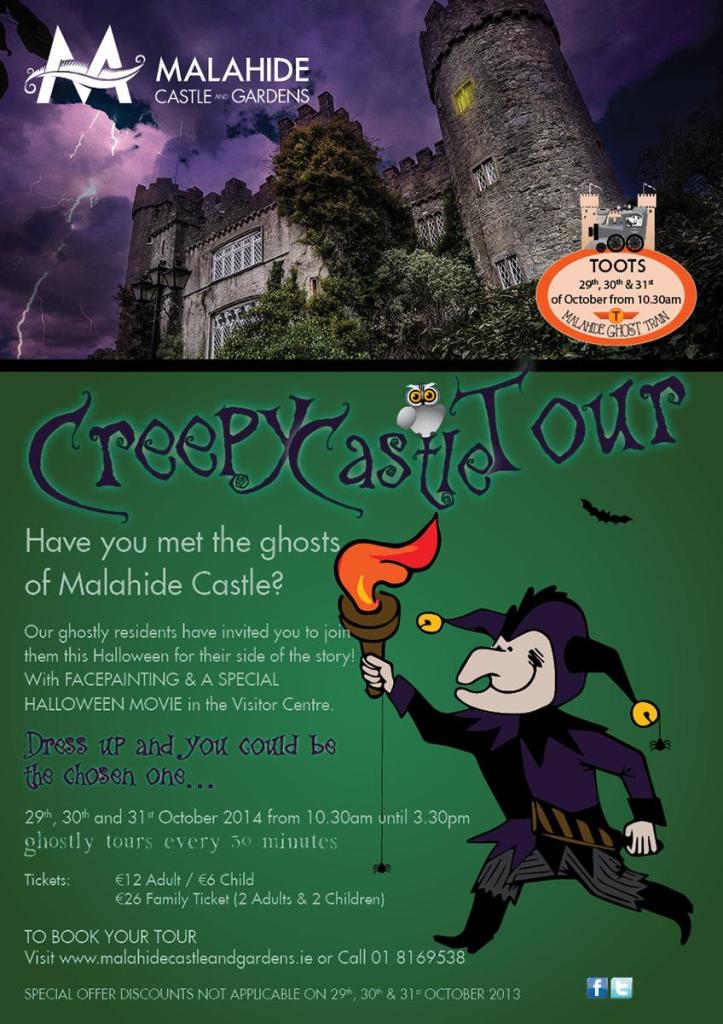 Malahide Castle and Gardens
Malahide Castle is a historic landmark on Dublin's north coast. Built in the 12th century it has a long and rich Medieval history. The building was notably enlarged in the reign of Edward IV, and the towers added in 1765. The estate survived such losses as the Battle of the Boyne and the Penal Laws. It was home to the Talbot family for almost 800 years (1185 to 1975).
Malahide Castle was built by the Talbots, an English family holding the title Earls of Shrewsbury, who had arrived in England during the Norman invasion with William the Conqueror. The French origin of the name was Tailbois or Talebot, and they had been Barons of Cleuville in Normandy before their arrival in England. Their name is thought to be first recorded in the Domesday Book of 1086.
Well worth a visit and with regular events, the Avoca restaurant and a children's playground, there's always lots to do and see on this superb day out in Dublin.
Web site: www.malahidecastleandgardens.ie