Imagine at Fota Island Resort
This Winter, the gorgeous woodlands at Fota Island Resort in Cork will be transformed by Santa and his magical elf helpers into a dramatic and exciting Christmas experience for the whole family. Imagine will begin the 28th of November and runs until the 23rd of December.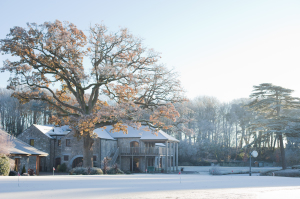 We are happy to give you a little hint about what the Imagine experience will involve, but as the element of surprise is essential to the magic of Christmas, we can't give away everything at this stage!
What we can tell you is that there will be a Christmas market, an interactive North Pole experience, a train journey that will take you to our winter wonderland walkway which culminates in a magical visit to Santa in his snow covered log cabin in the heart of the enchanted Christmas woods. You will enjoy a warming hot chocolate along the way and of course there is lots of other unexpected festive fun during the Imagine experience!
Remember to dress 'Christmassy' and although the majority of the experience is indoors, there are outdoor elements so dress accordingly!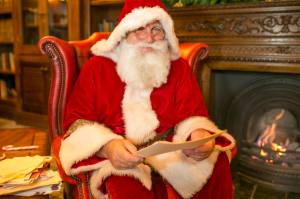 Ticket prices:
Grown Ups €12.50/pp
Little Ones €20/pp
Children under 12 month are free of charge.​
Book online from www.fotaimagine.ie
Fota Island Resort
Cork
Tel : 021 4883700
Email : imagine@fotaisland.ie
Web : www.fotaimagine.ie