Children's Birthday Parties
Celebrate your child's birthday with a fun experience and have a birthday party like no other!
Want to do something different for your child's communion or confirmation?
Festina Lente offers a variety of art & craft themed party options. They provide a safe, exciting, educational environment for your child and his or her friends! The parties come highly recommended from parents and are sure to be the highlight of your child's celebration. All parties include art & craft themed hands-on activities led by Garda vetted staff.
You will have full use of a private chalet in the beautiful surrounding of Festina Lente Walled Victorian Gardens to have food and drinks and of course the cake after the workshops! You will also have full use of the wonderful gardens to continue with the entertainment. There is a safe and beautiful open space for the children to breathe in the fresh air and be surrounded by nature! Children's parties can be hosted all year round.
Food is not included but you are welcome to bring your own and have use of the kitchen facilities. Getting pizzas delivered is a popular option for parties! Please note that alcohol is not allowed as Festina Lente is an alcohol free premises.
The cost is €12 per child and €30 for the use of the chalet and gardens.
To book your party or to get more information please click here fill in the Equiry Form and we will contact you to discuss the details.
These are just some of the workshops on offer as part of the party! All materials for the workshops are provided and the children will take home what they make so you don't have to worry about a going home party bag!
Rainbow Bottles (for ages 6+)
Ever seen a rainbow in a bottle? Now you can make your own! Use salt and chalk to create coloured layers – mix your colours to get magical shades- and fill your bottle with happy hues!
Funky Flower Pots (for ages 6+)
Funk up your flowers! Take a painted pot and decorate using lots of different decoupage designs. Then each child will get to select a seasonal plant to put in their flower pot to take home and nurture.
Soap (for ages 5+)
Good clean fun! Select your shape to make your special soap- add colour and delicious scented essential oils, chill, then peel off your mould to reveal your very own hand-made soap. Wrap your creation in cellophane and finish off with a beautiful ribbon.
Slime Time! (for ages 5+)
Get ready to goo in our superb slime factory! Get down and gunky and turn simple ingredients into glorious gunge. Using your imagination with colour and smells, add some sparkle if you wish! Slip your slime in a pot to take it home safely and keep it clean. Gloves can be provided for sensitive skin. Slime comes out in the wash. It is great fun and it is a very interactive party! This party suits boys and girls alike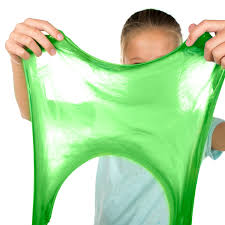 Dream Catchers (for ages 6+)
Sweet dreams are made of this…. Make a gorgeous dream catcher with coloured beads and fabulous feathers to hang in your room and keep the bad dreams at bay.
Mini Gardens (for ages 6+)
A world in miniature! Design and construct a mini garden- maybe your own? Maybe a fantasy garden? Use craft materials or plants to add lawns and hedges, trees, decking water features… the choice is yours.
Candles (for ages 6+)
Make a gorgeous scented soy wax candle in a cute travel jar! Choose a colour, select a scent from our lovely essential oils, mix, melt, allow to set and enjoy!
Mini-beast Hunt (for ages 5-8)
This workshop is seasonal & weather dependent
What lives in your garden? More than meets the eye! Find bees and butterflies, ladybirds and lacewings in the border. Have a go at pond dipping to see pond skaters and water boatmen. Learn more about marvellous mini-beasties and make a mini-insect house to take home.
Scavenger hunt (for ages 6-10)
This workshop is seasonal (autumn & summer) & weather dependent
Have fun finding nature's treasure in our garden scavenger hunt, then use the material you find to create a cool collage on a template of your choice (the collages can be themed, please advise us before the party).
Snow globes (for ages 6+)
This workshop is seasonal (Christmas)
Have a crafty Christmas and create your own snow shaker! Choose your figurine, add glitter and glue and go!
Payment
Once you book your party you can pay for your party online at http://shop.festinalente.ie/index.php/product-category/events/childs-parties/. A deposit is required after booking and full payment is required 3 days prior to party date which is non-refundable.
Contact Andrea (Monday – Thursday 9:30am-2pm): Andrea@festinalente.ie or phone 087 737 3703 if you have any queries.
For further information and to book your Birthday Party, contact Andrea on 087 7373703 or visit http://www.festinalente.ie