DLR Leisure Dublin operate 4 Leisure Centres at Loughlinstown, Meadowbrook , Monkstown, and Ballyogan and a golf course at Stepaside. We provide fully equipped gyms, excellent pool facilities, fitness studios and all weather pitches. We also have a skate park in Monkstown and a Large indoor sports hall in Loughlinstown. Our golf facilities are located in stunning scenic locations with excellent putting greens. Our enthusiastic and qualified staff are always on hand to assist with your queries. Our centres are the perfect place for a family day out; to keep fit; to meet new friends; or just to relax and unwind.
DLR Leisure Centres provides the perfect location for your Birthday Party. All centres are operated by staff who have completed Garda Vetting and Child Protection Training.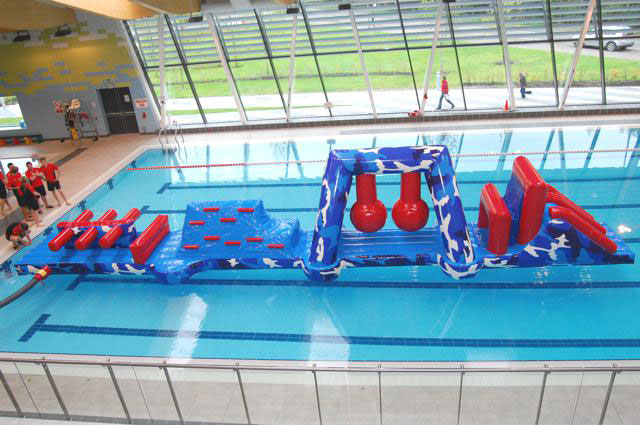 Our activities Include Swimming, Football, Dodgeball, Basketball, Musical games, Rounder's and much more. A party attendant is available to organise activities and games so your party runs smoothly.
Loughlinstown 01-2823344
2 hour Party, 15 Children Max, 1 Party Attendant & small party room €110.00
2 hour Party, 30 children max, 2 Party Attendants & large party room €140.00
1.5 hour inflatable pool party, 30 children max, 2 party attendants & large party room €160
Monkstown 01-2301458
Swim, Party room and Attendant €25.00+ €3.50 per child
Pitch, Party Room and Attendant €70.00
Meadowbrook 01-2995610
Pitches €20.00 per Hour
Swim €3.50 per Child
Party Room €25.00
Party Attendant €25.00
Ballyogan 01-2943880
15 Children, Room Hire and 1 Attendant – activities for 90 min then back in room for 30 min. €100.00
Please note
*An adult must be in attendance for the full duration of the party.
*Children under 8 must be accompanied by an adult in the water at a ratio of 3:1

DLR Leisure Dublin
DLR Leisure Head Office Tel : (01) 5375036
Web : http://dlrleisure.ie