Derrymore Springs Water Adventure Centre offer group birthday parties and school tour activities just outside Kinegad in Co Westmeath.
Birthday party groups can enjoy water adventure activities on this superb 20 acre man made lake. The lake has clear waters and it's a wonderful outdoor location surrounded by trees and nature. Read more about the location. All equipment is provided and groups can choose from a range of water activities:
Aqua Park – inflatable obstacles on the lake
The Aqua Park consists of inflatable slides, runways, jumping pillows and bouncers all connected together and floating in a large, clean, and refreshing lake. It is, by far, the most fun and inexpensive way to have fun with family and friends.
There's a variety of different shaped obstacles, sizes and functions making the water park exciting and entertaining for everyone. With full-time lifeguards on site, it's a fun and safe day out for the entire family.
Aqua Golf – a unique fun game of target practice shooting balls onto the lake
Kayaking – learn from the best with fun instructors on super calm waters
Rafting – build your own raft and float it on the water course
Fishing – this ideal fishing location is stocked with rainbow trout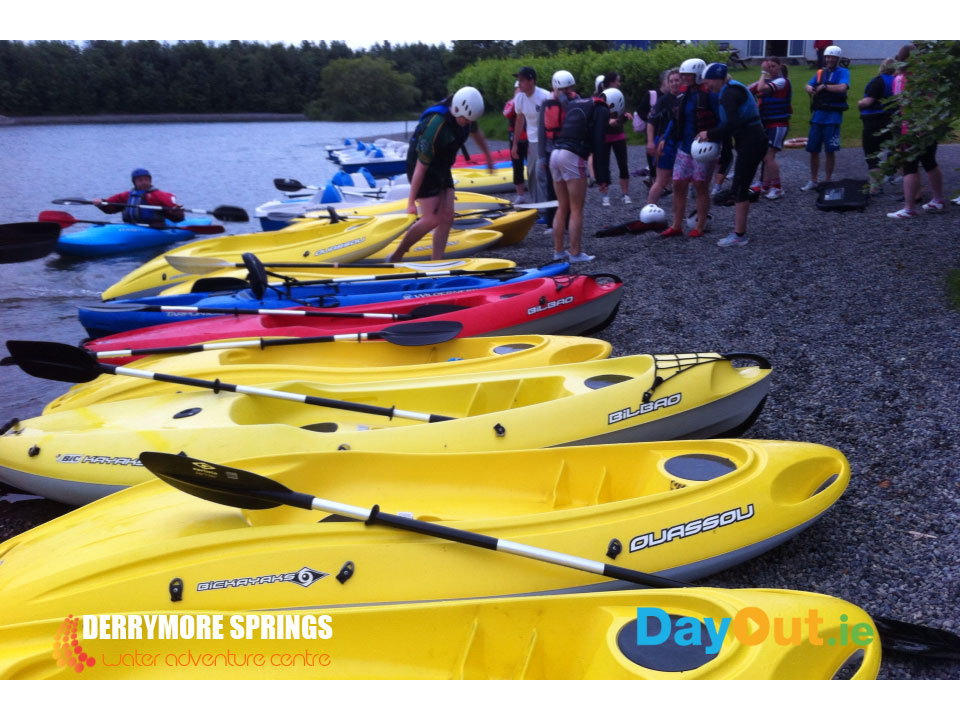 Derrymore Springs

Killucan,
Mullingar,
Co.Westmeath
Phone: Pat on 087 7174336 or email derrymoresprings@gmail.com
Fore more details
Visit web site
Follow on Facebook