Communion and Confirmation days out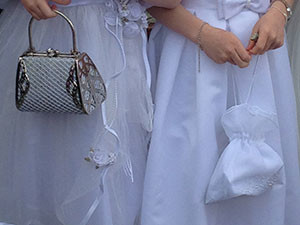 Always a time of great excitement and of course not forgetting the religious meaning of the day, communion and confirmation celebrations are now a very popular day out for many children across the length and breath of Ireland. This is always a busy time of year for hotels and restaurants and to help chose your celebration dinner or lunch, we've listed some of our favourite places for families to enjoy their day.
While we probably all did it ourselves – how kids mange the eat their lunch or dinner and get jump around the pace for hours is a puzzle that is being investigated by the boffs at Nasa! Always nice too if you can find somewhere where the outfits won't get destroyed, although here at DaysOut.ie and at the venues offering Communion and Confirmation days out, we haven't yet managed how to control the Irish weather!
Whatever you choose enjoy your dayout 🙂