Christmas days out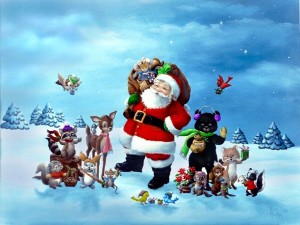 Our Ultimate Christmas Guide is the most comprehensive listing of Christmas Days Out and Visit Santa venues in Ireland. On this page you'll find value for money, top Christmas days out and also feedback and user reviews. We start receiving enquiries about Christmas days out as early as July every year!!. We now receive so many Christmas events and Seasonal activities from venues and organisers around the country that we had to build a separate web site just to fit it all in! That's the story behind DaySOut.ie – it's about Seasonal days out all year round.
Interested in Christmas nights out? If you're organising a Christmas Party or Seasonal night out for your gang, pop over and check out our newest edition at NightOut.ie
We have visited many attractions and venues throughout Ireland including a visit to the Dublin Chrimstas market in 2014. Did you visit and what do you think? We'll be highlighting other Christmas markets too so don't forget to check in with us regularly. Where are the best Christmas days out, who has the best Santa experience – take a look through our list and comment if you like?
And don't forget to share our page via Facebook and other Social Media…