Helix Dublin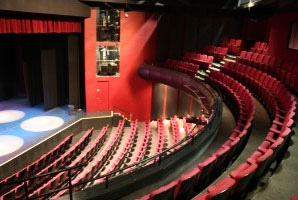 No festive season is complete without a trip to The Helix Panto!
TheatreworX Productions return to The Helix this Christmas for yet another panto success with their hilarious adaptation of Aladdin.
A mystical genie, a flying carpet and an old lamp, a beautiful princess, irresistible baddies and an exotic trip to the Far East. It could only be the magical and much loved pantomime, Aladdin!
Join the heroic but hopelessly romantic Aladdin and all the gang for the adventure of a lifetime in the Far East in this year's fun-filled panto- guaranteed to enthrall the whole family
25th November 2016 – 22nd January 2017
Due to last year's success we will have a sensory friendly production of the pantomime. Adapted performances will take place on Thursday 8th December at 6pm which include no sudden noises or bangs, softer and brighter lighting, and music at a suitable level. There will be no flashing merchandise available in the venue during these times.
Reviews :
"The Theatreworx panto that runs each year in The Helix consistently tops them all for sheer fun and sparkle" Sunday Business Post (Jack and the Beanstalk 2015/16)
"Everything is awesome about this panto" Metro Herald (Cinderella 2014/15)
"Of the pantomimes I've seen this season, the Helix's is the best" Sunday Times (Sleeping Beauty 2013/14)


Helix Dublin

DCU
Collins Avenue
Glasnevin
Dublin 9
Tel: +353 1 7007000
Web : http://www.thehelix.ie