Birthday Parties in Meath means a fab day out at Navan Adventure Sports. Situated on the grounds of Navan Racecourse, visitors can enjoy a host of outdoor activities including FootGolf, Assault Course and more!
Party packages are suited for 6 to 16 year olds, with a minimum of 6 per party.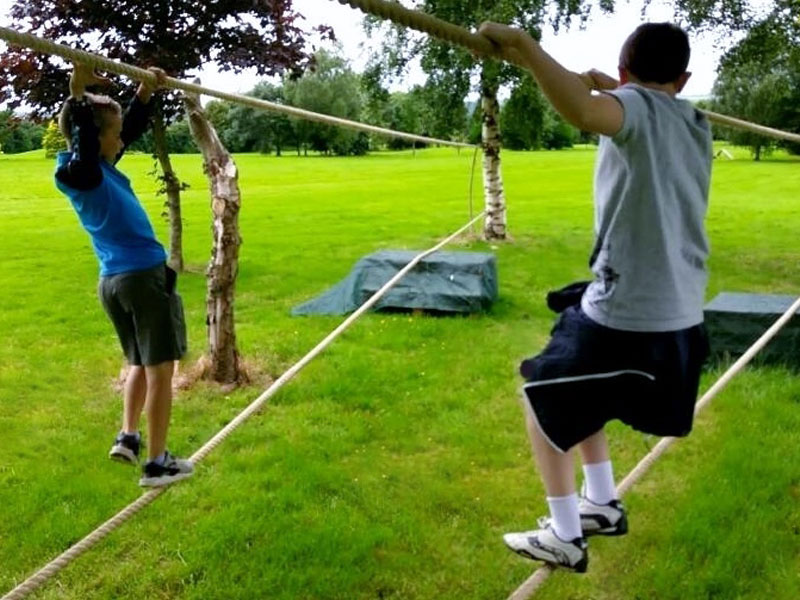 All party packages include Domino Pizza food option – choice of Margherita or Pepperoni pizza, can of soft drink also includes private party room hire & our cool birthday invitations,
FootGolf Party @ €12.50pp / 2 hour package
FootGolf: (1 hour 30 Minutes)
Ball hire & Scorecard included. FootGolf can be played by almost anyone, if you can kick a football you can play FootGolf!
Food: (30 Minutes)

Why not add another activity (Human FoosBall or Golf Driving Range) for only €3 pp!
Assault Course & Games Party @ €12.50pp / 1.5 hour package
Adventure Assault Course: (30 Minutes)
Enjoy physical challenges on a fun, exciting, outdoor obstacle course.
Old School Sports Day Games: (30 Minutes)
Choose from a wide range of team games including:
Tug Of War – Doge Ball – SpaceHopper Racing – Three-Leg Race – Pull-tag Chasing – Been Bag X's & O's & more
Food: (30 Minutes)
FootGolf & Adventure Assault Course @ €15.00pp /
2.5 Hour Package
FootGolf: (1 Hour)
Adventure Assault Course (30 Minutes)
Old School Sports Day Games: (30 Minutes)
Food: (30 Minutes)

Multi Sports Taster Party @ €19.00pp /
3 Hour Package
FootGolf: (1 Hour)
Human Foosball: (30 Minutes)
Golf Driving Range: (30 Minutes)
Adventure Assault Course (30 Minutes)
Old School Sports Day Games: (30 Minutes)
Food: (30 Minutes)
View details
Birthday Parties in Meath
Navan Adventure Sports
Navan Race Course, Proudstown Rd, Navan, Co. Meath